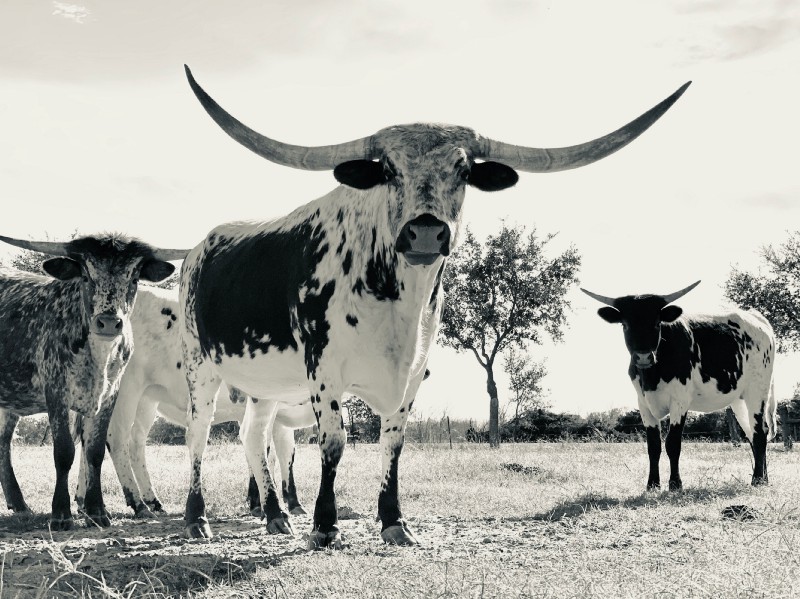 "People think life is real complicated. Actually, there's nothing to it. Once you leave out all the bullsh*t they teach you in school, life gets really simple." — George Carlin
---
I feel like there are a lot of people out there who think they are enlightened or something and want to teach us all how to be peaceful. Not to offend anyone, but I call bullsh*t on that. On most of them at least.
It's a shame you know, because life can be hard. There are lots of us who genuinely need a bit of help and support. We're trying to find some peace, to calm our minds, to deal with anger, stress, personal conflict, or whatever. But since there is such a high demand for this sort of stuff, plenty of people are looking to cash in. I've always been put off by 'self-help' literature and the industry that surrounds it.
Now, this may seem profound, but I feel like we deserve quality content on personal peace, don't we?
---
The best blogs out there on personal peace and mindfulness
Well, the good news is that there is lots of great content like that out there, written by honest, down-to-earth people. But you'd have to search for it in a sea of bullsh*t. To make it easy on you, I've compiled my favorites. Some of them I've followed for years. Others I've gotten to know more recently. Some are well known. Others not.
I'm not here to bullsh*t you. These 12 blogs I've selected are all top quality. I'm talking real people, real stories, real lessons, unique perspectives, and all that. Themes across these cover the gamut of personal peace, mindfulness, wellness, simplicity, and other related topics. And some even draw the links between personal peace and social change which is great! And just for fun, I've picked out one recommended article on each blog that demonstrates what I think is best and most unique about each blog. Check it out!
1. Tiny Buddha
Tiny Buddha contains a wealth of information on happiness, mindfulness, simplicity, change, meaning, and much more. Founded by Lori Deschene in 2009, much of the writing takes on perspectives learned from Buddhism and Eastern traditions, but it is not a site about religion. Lori and guest writers from around the world share personal stories and practical insights on life. Tiny Buddha has a vibrant community that is active on the website forum and on Facebook and Twitter.
Recommended article: 9 Beliefs You Have to Let Go If You Want to Find Inner Peace
2. Zen Habits
Zen Habits is a blog about finding simplicity and mindfulness in the daily chaos of our lives. It's about clearing the clutter so readers can focus on what's important, create something amazing, find happiness. Leo Babauta, the site's founder, shares weekly posts with stories and reflections from his own life. His writing style is simple, his posts are organized, and his advice is practical. He often has a unique perspective on common topics of interest. Leo is active on Twitter and Facebook.
Recommended article: The Art of Doing Nothing
Launched in 2007, The Mindful Word is a collective of individuals committed to creating a culture of engaged living. They see the practice of mindfulness as the starting point for this cultural transition. Themes covered include mind-spirit, conscious creativity, holistic health, participatory culture, and travel-living. I like The Mindful Word because of the way they link mindfulness with social justice and for their approach to creating a collaborative community of socially engaged individuals. They are active on Facebook and Twitter.
Recommended article: Mindfulness in the City: 10 ways to find peace amid the hustle and bustle
Elephant Journal is a community-driven site dedicated to sharing "the mindful life" beyond the core or choir, to all those who don't yet know they give a care. For them, the ''mindful life'' is about yoga, organics, sustainability, conscious consumerism, enlightened education, the contemplative arts, adventure, bicycling, family, and everything in between. They are dedicated to bringing together those working (and playing) to create enlightened society. I like the fun and down-to-earth style of writing commonly found in their posts, how they encourage the sharing of unique perspectives, and how they explore themes often absent from other mindfulness blogs. Find them on Facebook and Twitter.
Recommended article: Real Awakenings are Not Elegant — they are Messy, Ugly, Shattered & Raw.
I was first a fan of Rachael's podcast, The Mindful Kind, then later encountered her blog. The podcast and blog both cover themes of mindfulness, self-care, stress management, creativity, minimalism, intentional living, and more. Her blog posts are full of mindfulness tips and practices that anyone can easily apply. I think people are drawn to her podcast and writing because she is open about her personal challenges and vulnerabilities. She invites the listener/reader into her personal mindfulness journey as she shares solutions she has found from her own experiences. Rachael is active on Facebook and Instagram.
Recommended article: 20 Fun Tips for A Simpler, More Meaningful Life
A simple, minimalist lifestyle is an essential component of a peaceful life. As the blog's founder Joshua Becker explains, minimalism expands beyond physical possessions. It is an approach to living, thinking, and being. I like this site because Joshua is just a down-to-earth guy sharing his personal experiences with 'becoming' a minimalist. He writes about getting rid of his possessions, simplifying his life, and the revelations he's had in his personal journey, always encouraging others to embrace a minimalist lifestyle. Joshua is active on Facebook and Twitter.
Recommended article: The 10 Most Important Things to Simplify in Your Life
7. Mindful
Mindful is dedicated to inspiring, guiding, and connecting anyone who wants to explore mindfulness — to enjoy better health, more caring relationships, and a compassionate society. Their website presents content from leaders in the field about techniques for mindful living, and the science behind their benefits. This website is a good entry point for anyone interested to learn the basics of mindfulness or meditation. I appreciate their higher purpose about producing content that is accessible to the mainstream and their dedication to the sentiment that mindfulness can contribute to broad-ranging social change by building a more caring world. Connect on Facebook, Twitter, and Instagram.
Recommended article: What is Mindfulness?
8. Mark Manson
Mark describes himself as "just some guy who reads a lot." His writing falls into the categories of understanding yourself, emotional intelligence, life purpose, relationships, and self-discipline. He is a fan of the profanity, and he's fu*king hilarious. I appreciate Mark's writing because he's got a unique approach to life and likes to challenge the status quo of 'self-help' thinking. A lot of his posts also have accompanied audio files you can listen to.
Recommended article: The Subtle Art of Not Giving a Fuck
Jennifer Landis, the founder of Mindfulness Momma, brings us into her world as a mother seeking ways to practice mindfulness while raising children. She shares tips on healthy living, parenting, relationships, mindfulness, and 'momming.' Her posts cover a range of topics from mindfulness, to family finance, to tasty recipes, and everything in between. She tries to show other mommas (and papas) out there that mindfulness really isn't as hard as it sounds if you can make it part of your daily routine. She does the Facebook, the Twitter, and… the Pinterest!
Recommended article: How to Use Mindfulness-Based Stress Reduction in Your Daily Life
10. Peaceful Mind Peaceful Life
Mother-daughter duo Barb and Michelle have quite a following. Their blog, Peaceful Mind Peaceful Life, is dedicated to furthering inner peace and wellness by educating and inspiring individuals and creating community through mindfulness practices, online resources, and programs. While Michelle publishes most of the articles on the site, her mother Barb (with over thirty years as a mindfulness practitioner!) is active in programming at retreat centers, universities, online, and elsewhere. They are active on Facebook, Twitter, and Instagram.
Recommended article: 5 Quotes That Changed My Life
11. Finer Minds
Finer Minds is the blog of Mind Valley. Mind Valley creates a range of educational content that supports others for personal transformation and raises human consciousness. They mobilize thought leaders, authors, healers, and activists as content creators in an effort to teach the world the art of truly living extraordinary, fulfilling, happy lives. Topics on the blog include personal growth, mindfulness, and wellbeing, among others. They approach life and learning as a journey, and their content is indeed top-notch.
Recommended article: 4-Step Guide To Finding Inner Peace And Quieting Your Mind
12. Inner Peace Now
Inner Peace Now is the personal blog of Adam Oakley, and it is as it sounds, is all about inner peace… NOW! The blog is the product of Adam's life journey learning and exploring inner peace, including his experiences of meditation and yoga, his studies as a Reiki Healer, his reading of spiritual texts from many traditions, and other explorations. He writes regularly, and his articles include both organized presentation of concepts, and also responses to community member questions. Adam comes across as down-to-earth and genuinely dedicated to helping his audience members find inner peace in any way he can. He is active on Facebook and Twitter.
Recommended article: Present Moment Awareness — Your Doorway to Freedom
Bonus. Mind Body Green
Mind Body Green honestly doesn't have a ton of content on mindfulness, but I think it is valuable to add because they are a powerhouse of content creation on healthy living. Posts guide readers towards lives of meaning, connection, fulfillment, and purpose. The site is very active and professionally managed with regular posts on mindfulness, health, movement, social good, the planet, and other topics. Expert contributors and editors report on science-based holistic well-being and share personal stories of transformation. The massive community is active across many social media platforms.
Recommended article: There Are 7 Types Of Inner Critics. Here's How To Identify (And Calm) Yours
---
Find ways you can build peace in your life and in the world around you. Download my free handout 198 Actions for Peace.